If you are shopping for a new or pre-owned GMC truck or SUV, you may have wondered who owns GMC. GMC is owned by General Motors (GM), a renowned American auto manufacturer that makes GMC, Cadillac, Chevrolet, and Buick vehicles. Learn more here about the GMC brand, its assembly plants, and company history. If you have questions, feel free to call Clint Newell Chevrolet in Roseburg!
---
Where Is GMC Made?
If you're curious who owns GMC, then you may also wonder, where is GMC made? The GMC headquarters is located in Detroit, Michigan, but GMC vehicles are manufactured at multiple North American and Canadian assembly plants owned and operated by GM. Learn more below about where your favorite GMC models are built:
---
General Motors and GMC History
If you would like to know more about the history of GMC as it relates to GM, read the timeline below:
Rapid Motor Company was founded by Max Grabowsky in 1902. He is famous for developing some of the very first pickup trucks in the world.
Seven years later, in 1909, GM bought Rapid Motor Company, making way for the General Motors Truck Company (GMC).
In 1912, GMC debuted its first mass-produced trucks, selling over 22,000 models.
During WWII, GMC became a major provider of trucks to the U.S. Military, while simultaneously manufacturing over 600,000 trucks for civilian use.
Have you noticed resemblances between Chevy and GMC pickup trucks? They look similar because they're manufactured in the same plants and use the same parts, so it shouldn't surprise you that they share identical engine options. However, their trim levels and interiors are quite different. GMC models often appeal to those Cottage Grove drivers who prefer a more luxurious cabin.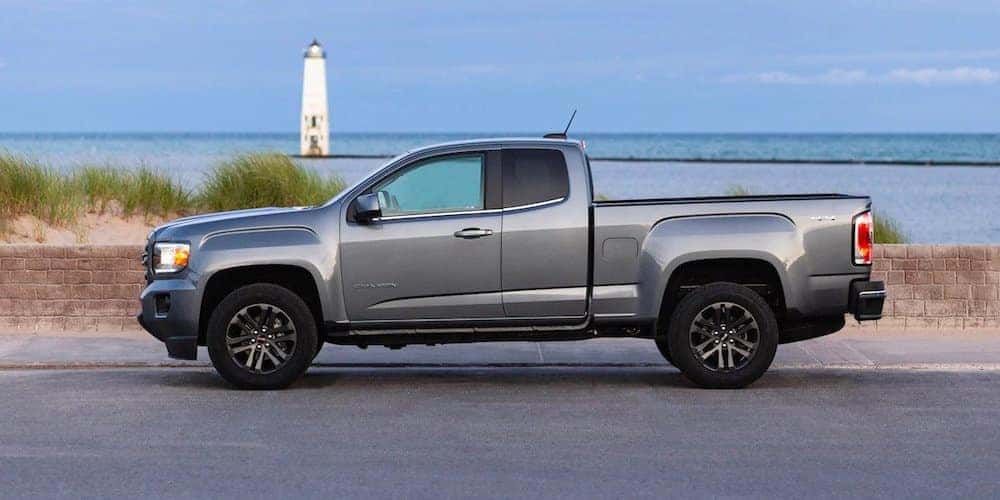 Find Your GMC Vehicle at Clint Newell Chevrolet Today
Now that you know the answers to "who owns GMC?" and "where is GMC made?" you're probably anxious to get behind the wheel of one! Head into Clint Newell Chevrolet near Sutherlin and let's go for a test drive. We have an extensive inventory of new and pre-owned GMC models to choose from. Contact us today to get started.
---
More on GMC Models
Drivers from Eugene to Cottage Grove are considering the new 2020 GMC Yukon for their next hard-working family SUV. With an impressive maximum towing capacity of up to 8,500 pounds, you can confidently haul all you need from Roseburg to Sutherlin with your entire family comfortably in tow. Read on to discover more about the GMC…

When properly equipped the 2020 GMC Sierra 1500 maximum towing capacity reaches 13,400 pounds, making it an ideal light-duty pickup option for Eugene drivers who need superior capabilities on the job. Learn more about what's needed to reach that GMC Sierra towing capacity and explore Sierra towing features before you get behind the wheel at…