How Many Miles Do Tires Last?

When you buy new tires from the original equipment manufacturer for your new vehicle or you invest in high-quality replacement tires, they can be expected to last approximately 50,000 miles on Eugene roads. Learn more about tire life expectancy and gather some helpful tips to ensure you get as much out of your tires as possible with the auto service professionals at Clint Newell Chevrolet.
---
What Can Affect Tire Life Expectancy?
The answer to the questions "how many miles do tires last" and "how many miles should tires last" can have different answers, depending on numerous factors.
Tire Type: High-performance tires offer extra grip on Cottage Grove roads, but they'll tend to wear out faster than all-season tires, which have less rolling resistance.
Treadwear Rating: All tires come with a treadwear rating that indicates the life expectancy of the tire treads.
Drivetrain: Whether your vehicle has front-wheel, rear-wheel, all-wheel, or four-wheel drive will cause the tires to wear differently, as the main power source for forward motion is different with each drivetrain.
Road Conditions: If you frequently drive on rough roads or encounter construction, snow, salt, rain, and ice, your tires are more susceptible to wear. Additionally, if you do a lot of off-roading, your tires may wear out much faster.
Terrain: Do you live in an area with a lot of inclines? Your tires require more friction to stop and start on hills, which can cause them to wear out faster than if you lived in an area with mostly flat roads.
Driving Habits: Ever been accused of having a lead foot? This can cause your tires to wear out faster – it's best to accelerate gradually and coast to brake.
---
Get the Most Out of Your Tires with Tire Care Tips
Being more mindful of your driving habits can do wonders to increase your tires' life expectancy, but there are other tips you can keep in mind to help:
When you're filling up on gas, stop by the tire inflation station to check your tire pressure. Most gas stations have a free inflation station on-site if you need to air up a bit.
Check your tire tread depth on a regular basis for signs of tire tread wear.
Be sure to keep up with regular tire rotations and other routine maintenance.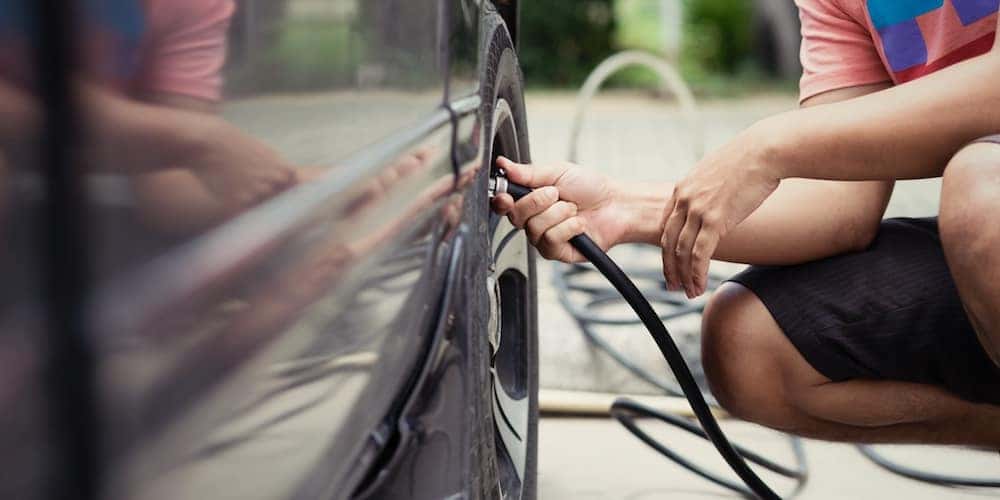 Get Reliable Tire Service at Clint Newell Chevrolet
Have lingering questions about tire care? The certified service techs at our dealership are here to help. If you're overdue for a tire rotation or would like to get a tire inspection, you can schedule an appointment at our service department near Sutherlin. If you need new tires but aren't sure what type to purchase, contact us for assistance or check out our tire finder online. Before purchasing your new tires, be sure to take a look at our latest service specials and coupons!
---
Explore Our Models
For many Eugene drivers, there is no more trusted range of SUVs for their touring and commutes than the new Buick range, and for good reason. While the 2019 Buick Envision marked a significant upgrade to the already high standard that Buick entrusts in their engineers and designers, the new 2020 Buick Envision interior again…

Drivers from Eugene to Cottage Grove are considering the new 2020 GMC Yukon for their next hard-working family SUV. With an impressive maximum towing capacity of up to 8,500 pounds, you can confidently haul all you need from Roseburg to Sutherlin with your entire family comfortably in tow. Read on to discover more about the GMC…

The 2020 Chevrolet Traverse is out on Roseburg area streets, and industry experts simply can't get enough of this capable three-row SUV! Find out what they have to say about its luxurious interior, exclusive features, and more before you get behind the wheel of a new2020 Chevy Traverse at Clint Newell Chevrolet when you check out the…